Do you need painters Kingsville? Maybe you just need someone who can work with you to give you the fantastic service that you've been hoping to find. Either way, we are here to help. We understand that if you have an older property, it can be hard for you to get it looking modern.
After all, you have a very old paint scheme and you also need to deal with oddly shaped rooms and alcoves sometimes. This can make it very difficult for you to get a good result out of your hard work, so it helps to call in the professionals. When you call in our team, we will work with you to personally ensure that you are given a service you can count on from start to finish.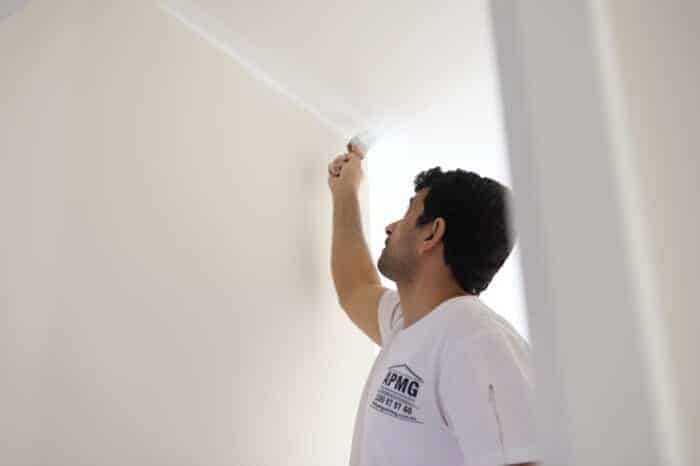 We take great pride in saying that we have worked with nearly every type of home and surface. This has given us an unrivalled amount of experience in terms of painting and decoration, so you won't have to worry about a thing there.
Our Painters Kingsville
Our painters Kingsville understand how imperative it is that you get a good result out of your painting and decorating efforts. That's why we will always make sure that we show you a huge range of colour samples before we go ahead and start the job.
We can source nearly every shade of paint you could ever need, and this helps us to not only get the job done to your expectations, but also to a high quality as well. We have lots of experience working in the Kingsville area and our painters will always work with minimal disruption to your home.
APMG Painting provide professional painting services across Melbourne as well as the following neighbouring suburbs to Kingsville:
Our Services
Our painters work around the clock to make sure that every project is completed to the highest standard without compromise. We are diligent in our efforts and we always make sure that we prepare every surface properly before getting started. We also make sure that we help you to understand exactly what we're going to do at every stage of the project. We won't just sand and take care of the undercoat either, we'll do the finishing touches and coats too. Our attention to detail is unlike anything else and we are always pushing the limits to ensure that every job is done to the standard that our customers expect.
If you want to find out more about our team or if you want to see how we can help you then the only thing that you have to do is get in touch with us today. You can contact us by phone or by email and when you do, you can trust in us to really help you to not only find the right shade of paint, but to also help you with any questions that you have along the way.
If you want to find out more about our painting services, then you can contact us by phone or by email. We can then work with you to give you the help you need.
APMG Painting paint in many suburbs around Melbourne including the following suburbs close to Kingsville: