Professional Painting Carnegie
Carnegie Painting - Residential & Commercial
Having over 30 years of industry experience, APMG Painting has gained invaluable knowledge and expertise, allowing it to constantly refine and innovate its painting techniques to better serve Carnegie residents and businesses.
APMG Painting's wide-ranging services include interior and exterior painting for residential and commercial properties, renovations, restorations, and related trade services for all types of properties including Heritage buildings, modern apartments, sports facilities, retail stores, and more. To ensure best results for each project, APMG Painting offers professional solutions tailored to each client's unique needs and expectations.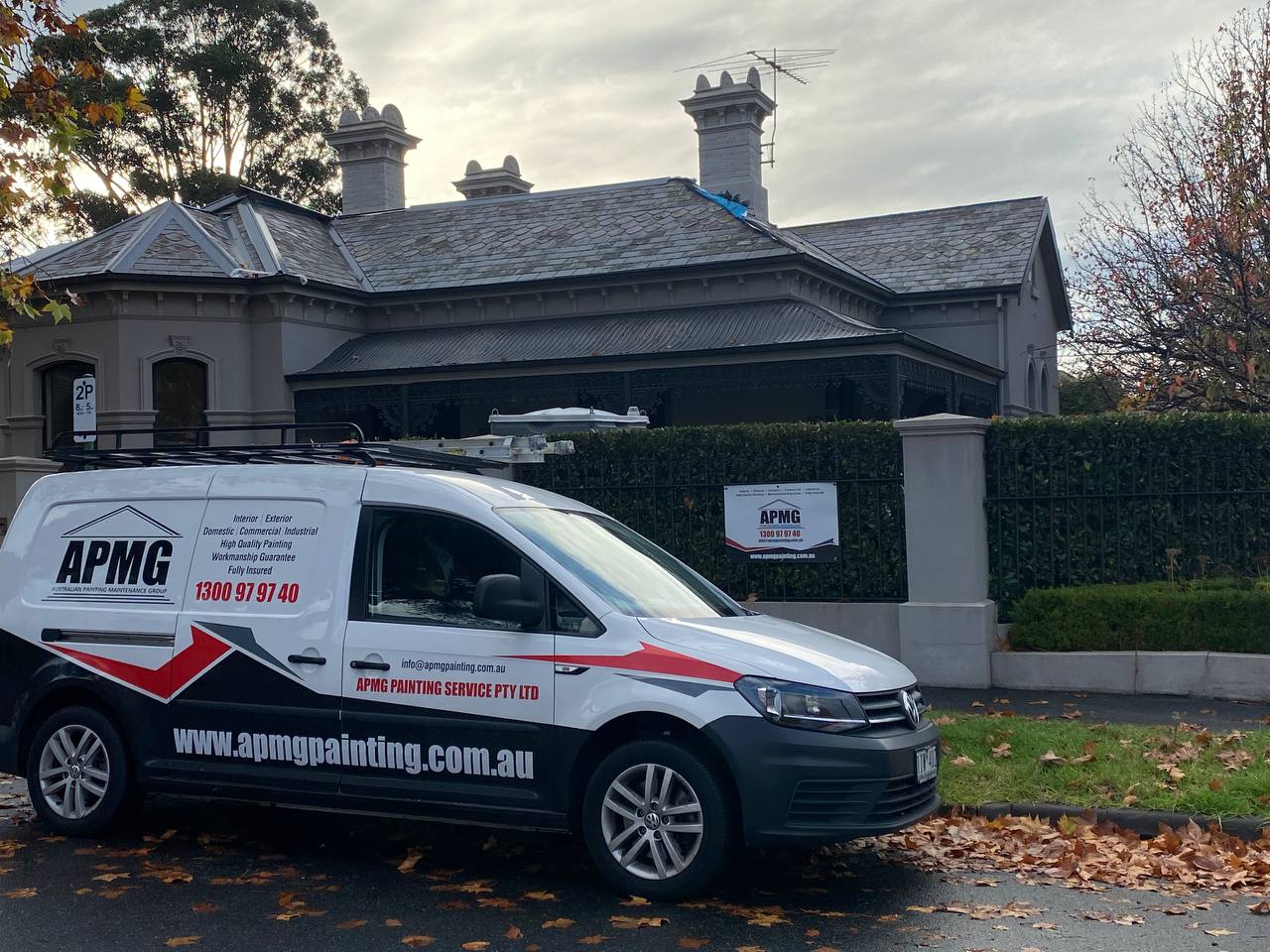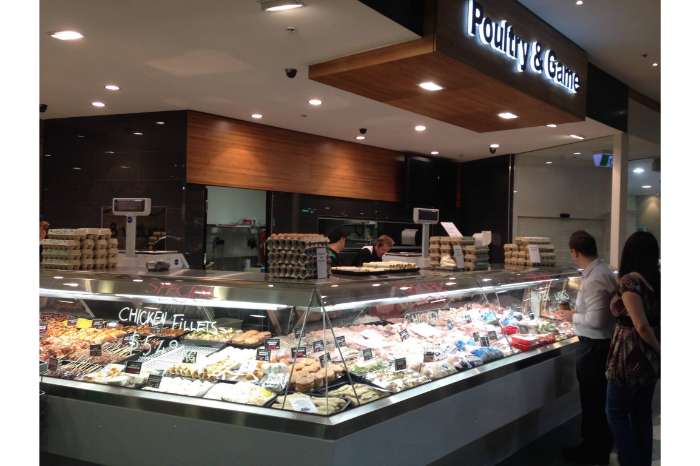 5 Reasons to Choose APMG Painting
APMG deliver on providing exceptional painting services at a competitive price, as proven by the many glowing reviews from our delighted customers:
APMG did an outstanding job painting our school during the school holidays. Their professionalism and efficiency ensured minimal disruption to our teaching and learning. The results are impressive, revitalizing our school. They were considerate and respectful to everyone, and we highly recommend APMG for any painting projects. We are thrilled with their work!

Great workmanship with excellent communication and planning. Everything that was requested was delivered with high quality and no questions asked. The team was hard working and very friendly. Highly recommended.

APMG did an excellent job painting the exterior of our double storey weatherboard house. Craig was really prompt in contacting us back to organise the initial quote & gave a realistic expectation on timing of the job. Farbod was also great to deal with & clear with his communication before the job started and throughout the works. The team were all really friendly, polite and more than happy to talk through progress or any questions you had.

Well, the guys have finished painting and the place looks great!Thank you Craig for making the choice to use APMG an easy one and giving me the confidence that the job was going to go well all the way through.The feature wall looks amazing and the attention to detail in all the work done by the team was excellent.I HIGHLY recommend APMG painting to everyone, especially the fussy ones like me!

Craig and the team were very professional and a pleasure to deal with. They preformed the interior painting of an operating hotel, with high quality workmanship and a very reasonable price. I will definitely be using their services again and would have no hesitation in recommending APMG.

Excellent! Everything from prompt quoting and reasonable pricing right through to job completion was first class. Farbod made sure that he fully understood our needs and give a very competitive Quote. He managed the overall process, the team arrived when promised, worked efficiently and did a very thorough job on our double storey rendered home. Everyone was friendly, discreet and tidy on site. The job was completed right on schedule. The quality of workmanship was great and the clean-up was thorough (so I didn't have to do anything after the guys left). I will use APMG for all my painting henceforth and recommend them very highly - you won't go wrong with this company.

Very professional company. Top quality tradesmen did a terrific job

Very prompt in coming out to look at our job & supply a very competitive quote. The team of painters that did our job were professional, polite & very efficient. Would definitely recommend them from my experience with them.

I am happy with the timely and quality repair work performed by APMG painting. Very happy with the service. I would definitely use your services again in the future when needed.

Farbod and team are very professional and undertake quality work. Craig provided great communication and regular updates on the project making managing the 26 apartment owners queries easier. I would recommended APMG Painting

Very responsive to our inquiry and very helpful at coordinating all the works that needed to be completed around our timeframes and covid restrictions. The finished job was very professional with great finishes and everything ready for us to walk back in and enjoy the fresh good as new look and feel. APMG were easy to work with and good communicators. We have used them several times now and will do so again.

I needed my office building interior painted and listed the job on Hi Pages. Craig responded within minutes and came out to see the property the same day. Whilst I received a cheaper quote, I opted to go with the APMG team because of the professionalism and the advice Craig gave me. He was extremely professional to deal with and totally understanding of my needs of ensuring the business continued to operate with little to no interruption. He arranged for the painting to be completed on a weekend. Based on the amount of painting required I thought this would be a huge task, but true to his word, he made it happen. I met with Farbod prior to the job commencing who arranged the colours and then he kept me up to date over the weekend letting me know how the job was coming along. The guys were fantastic to deal with and I could not recommend these guys enough. I will definitely be calling on them again in the future for more work around the place and even for my own personal property. Thanks again team for a great job.

I used APMG Painting for my project and very happy with the finish job. Highly recommend APMG to anyone who is looking for professional trades.

Very Professional, very honest and very competitive with a strong focus on delivering quality work and most importantly client satisfaction. I'm based on Brisbane and have appointed APMG remotely to complete significant works on our behalf over the past 3 months. All jobs have been very successful (time and budget) and I can highly recommend APMG Painting.

APMG are a true Professional Team.Farbod, the Operations Manager, is very respectful and so is the entire crew. We have used APMG twice now, they have delivered great outcomes. Very happy indeed.Well Done.Michael SpelicMESH Constructions & Consultants

Farbod and the APMG team did a remarkable job in a short time repainting the interior and exterior of a three bedroom, three level townhouse. After a couple of years of being rented out the walls had been marked and there was ceiling damage from a water leak. After painting, It looked like the house I first moved into over 15 years ago. They were not happy with the one coat of paint on the walls that was originally recommended, so they did a second coat at no additional cost. The house was also left clean after they finished. I would definitely use APMG again and highly recommend them.


APMG painted our entire medical clinic (upstairs and downstairs) in a 10 day period. Our building is Victorian with very high ceilings and ornate features , with many wall cracks. APMG has made our clinic look like new! I would highly recommend their service, from quoting to end result, very professional

Farbod and the team did a great job on our 4 bedroom house in Elsternwick.They met program and the quality of work was excellent.Highly recommended.

The APMG team always produces quality work! Well recommended.


APMG did an amazing painting job for us. Very high quality service, responsive and great communication. They did an excellent job with our complicated brief (LOTS of colours) and were wonderful to work with. I couldn't recommend APMG more and would definitely use this company again. Thanks Farbod and team!

I used APMG painting for our project! High recommend them. Thanks Farbod 🙏

Farbod and his team painted the interior of our entire house. We were happy with the entire experience. Farbod shows attention to detail and care for his craft. His team are friendly and hard working. The job was done within the expected time frame and we are very happy with the result. The quote was competitive. Would highly recommend.


ANPG painting, Farbod and his crew were excellent. Very efficient, kept to their timetable and were very clean in how they went about their work and how the left it all at the end. The ebd result was excellent.I am happy to recommend them to any prospective customers

Farbod and his team has done an amazing job at painting the interior of my house. The quality of his work is amazing. His team also really tried their best to accomodate my requests and needs as well. Definitely recommend anyone to try his service.

Farbod and the team did a great job painting our place. They are very experienced at their craft, and completed the work in a timely fashion, showing great attention to detail and very clean. Would strongly recommend.

First did the entire inside of the home, and then parts of the outside. Did a very good job and Farbod communicated well. Happy to recommend and would hire again.

the team has done an amazing work !!!quick, reliable, amazing attention to details.cant recommend them enough- for my next project only APMG

After entering a quote request for some large scale painting through Hipages, I received a prompt reply and offer to attend the site within a day. I was impressed by the professionalism of Farbod and the speed at which I received the detailed quote. The job was booked in for within two weeks with the hopes of finishing before Christmas.Farbod and the APMG team, six in total, arrived on time and promptly began. The whole team knew exactly what needed to be done and they worked extremely efficiently together. Two levels of painting was completed in record time to such a high standard.I would recommend APMG painting to everyone wanting a quality job.

A top job by a top team, friendly & responsive; we will be using again next year for sure!

Competitive quote , on time and job well done.Painting outside our house.I would use them again , no worriesRegards Glenn

Farbod, Pedro and the team did a brilliant job restoring the exterior of our old, tired Californian Bungalow. They worked right through the weekends to ensure the entire project was complete prior to winter. Highly recommend

APMG is a family painting business. They provided a competitive detailed quote which was received before they left the project. They completed the job in a very timely and efficient manner. All the guys on the job were very friendly and nothing was to much trouble. Highly recommended if you want a great paint job, stress free and friendly service.

10/10. Excellent service and quality finish.

Farbod and his team recently painted the interior and exterior of our new home. We are very happy with all the work they did and would highly recommend them. They were very easy to get on with and nothing was too much trouble.

We had to get our new home repainted before we moved in and Farbod and APMG were very professional, from quotation to start of job and completion. The time frame was very tight over the Easter holiday period but they made sure the job was completed on time, the price was competitive and the quality was excellent. We are extremely pleased with the result and have no hesitation in recommending APMG if you are looking for a quality paint job.

Reliable, great communication and on-time, would use again!

Farbod and his team were efficient, knowledgeable and inspired trust. We needed our ceilings repaired and painted and they have done a wonderful job.

The APMG team attended my property to undertake some intricate painting work on the outside of my home.They were diligent, efficient, extremely friendly and considerate. The work they did was excellent and I would highly recommend them

We got APMG Painting to clean, prep and paint the exterior of our house.The difference is amazing, we are really happy with the quality of work. Farbod was always available to answer any questions we had both before and during the process. The guys were all lovely and did a fantastic job, the exterior of the house looks fabulous. Highly recommend these guys!

APMG Painting recently painted interior and exterior of our house. Farbod came in very well priced and he answered all our questions one by one, he was very knowledgeable and knew all the answers to our questions. we trusted him as we had other people come in and not explaining the process. Super happy that we accepted their quote. finished job is amazing and we Recommend APMG Painting to others.

Outstanding service from the APMG guys from start to finish and they did exactly what I asked for!

We used APMG to paint our house after doing renovations and they did a fantastic job. On top of this they were really great to communicate with, fast and efficient and didn't require following-up all the time. I highly recommend these guys.

Reliable, on-time, fast, helpful, knowledgeable and very polite. Did a five star job.

Awesome painting job. Great service and great people

Great service, excellent painters and they used quality paint. Thanks Fred & Farbod.

Farbod was very efficient, friendly and a delight to deal with. Thank you for doing a fantastic job.

APMG painted a fence after I installed for a client. Quality was good and they spent good amount of time on preparation and patching nail holes. The fence came up amazing and the client was very pleased with the Job.

In addition to our proven track record of happy Carnegie clients and their glowing 5-star reviews, here are 5 reasons to choose APMG Painting for your next painting project:
Winner of the Word of Mouth Service Award for 6 years running (2016-2021).

Fully insured, licensed, and registered with Workplace Safety Australia besides being certified by Master Painters Australia (MPA).

A well-respected Australian-owned and run company specialising in first-rate painting services and customer service excellence.

Dedicated team of well-trained and highly skilled professionals.

Attentive on-site project managers overseeing each project.
Expert Carnegie Residential Painters
If you're a Carnegie resident looking for a trustworthy painter, your search ends here! Be it for renovation purposes or to spruce up your property's interiors and/or exteriors, you can leave it in our capable hands to give your home the fresh new coat of paint it needs. We'll even clean up the mess after we're done!
For a guaranteed professional finish, our certified Master Painters use only the highest quality paints and best-in-class painting techniques.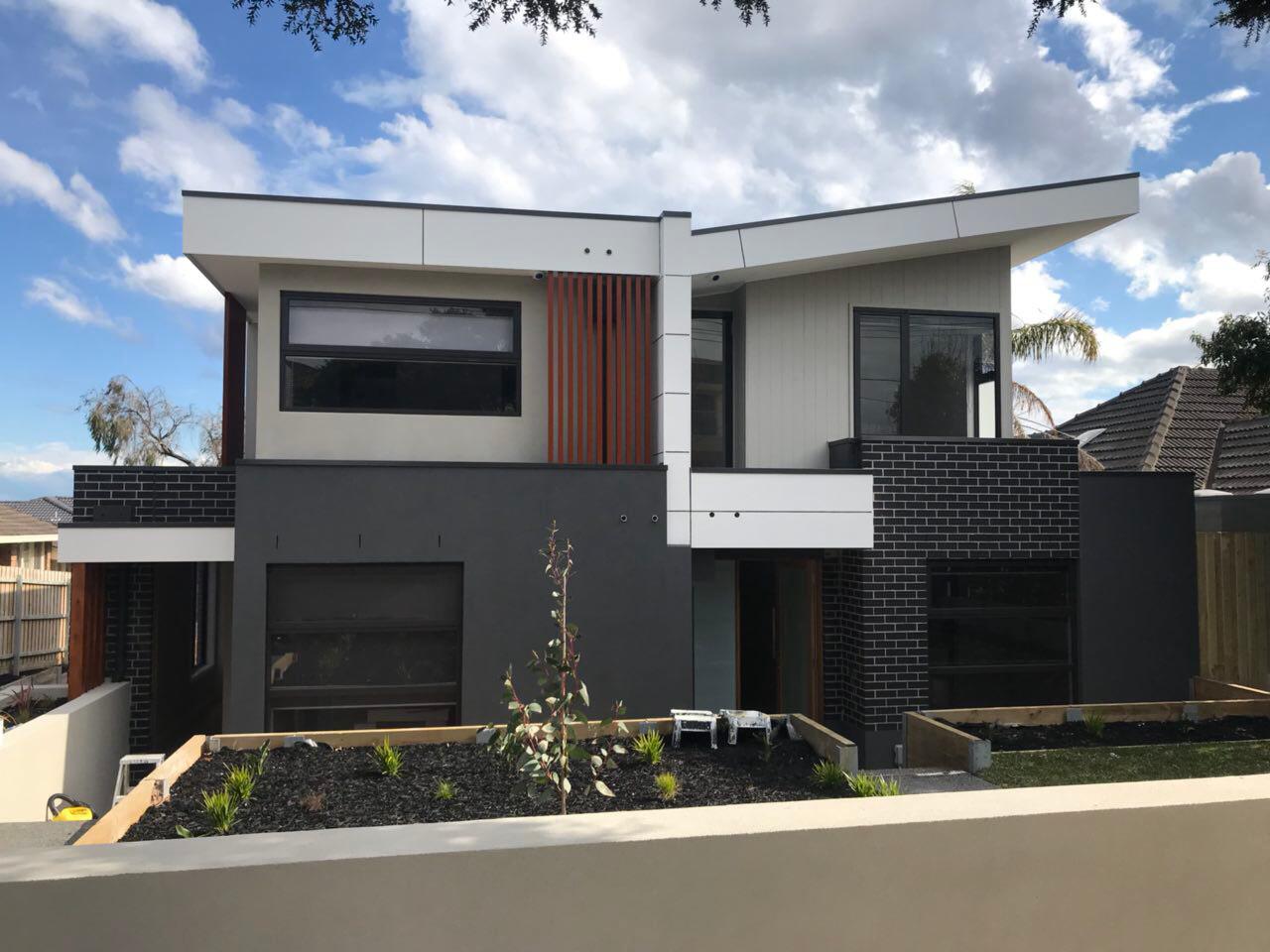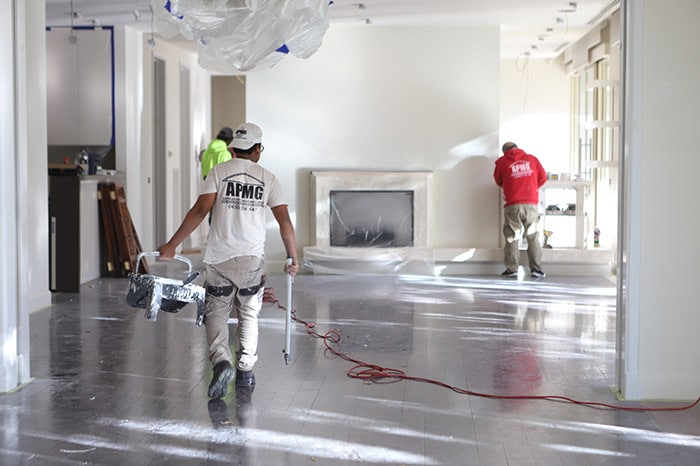 In addition to value-for-money services at competitive prices, APMG Painting's wide array of Carnegie residential painting services include ceilings and walls, interior preparation, timber staining, wallpapering and feature walls, weatherboarding, architraves and doors, textured painting, and roof and fence painting.
Carnegie Commercial Painters
Committed to ensuring exceptional service and first-class commercial painting for the Carnegie business community, APMG Painting endeavours to deliver on time and within budget to minimise potential disruptions to your business operations.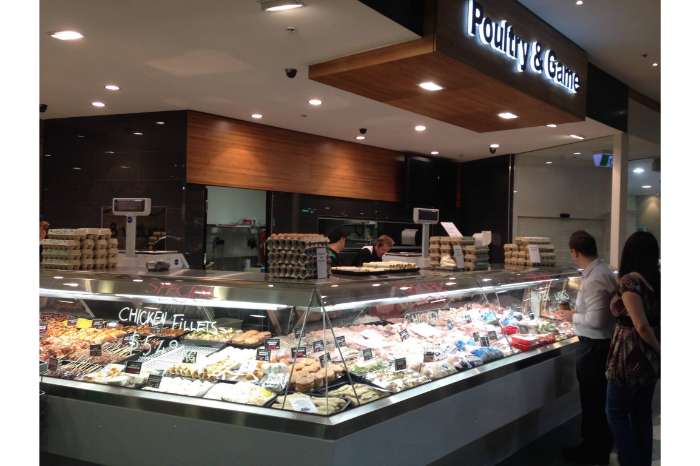 Our extensive commercial painting services include specialist interior and exterior painting for all types of business establishments from small offices to high-rise corporate headquarters, shopping malls to warehouses and distribution centres.
We're proud to have worked on a number of reputable commercial projects such as:
The Melbourne Tunnel

Chirnside Park Shopping Centre

Roger David's

The Australian Institute of Music

Weight Watchers
Specialist Colour Consultations for Carnegie Locals
While it's great to have plenty of options to choose from, information overload can quickly become daunting. How does one choose between a hundred shades of blue when most of them look the same?
What you need is an expert with a discerning eye, a colour specialist who knows just how to match complementary shades to create that wow factor. What you need is our Carnegie Colour Consultant to help you select the right colour scheme to create the right atmosphere and vibe.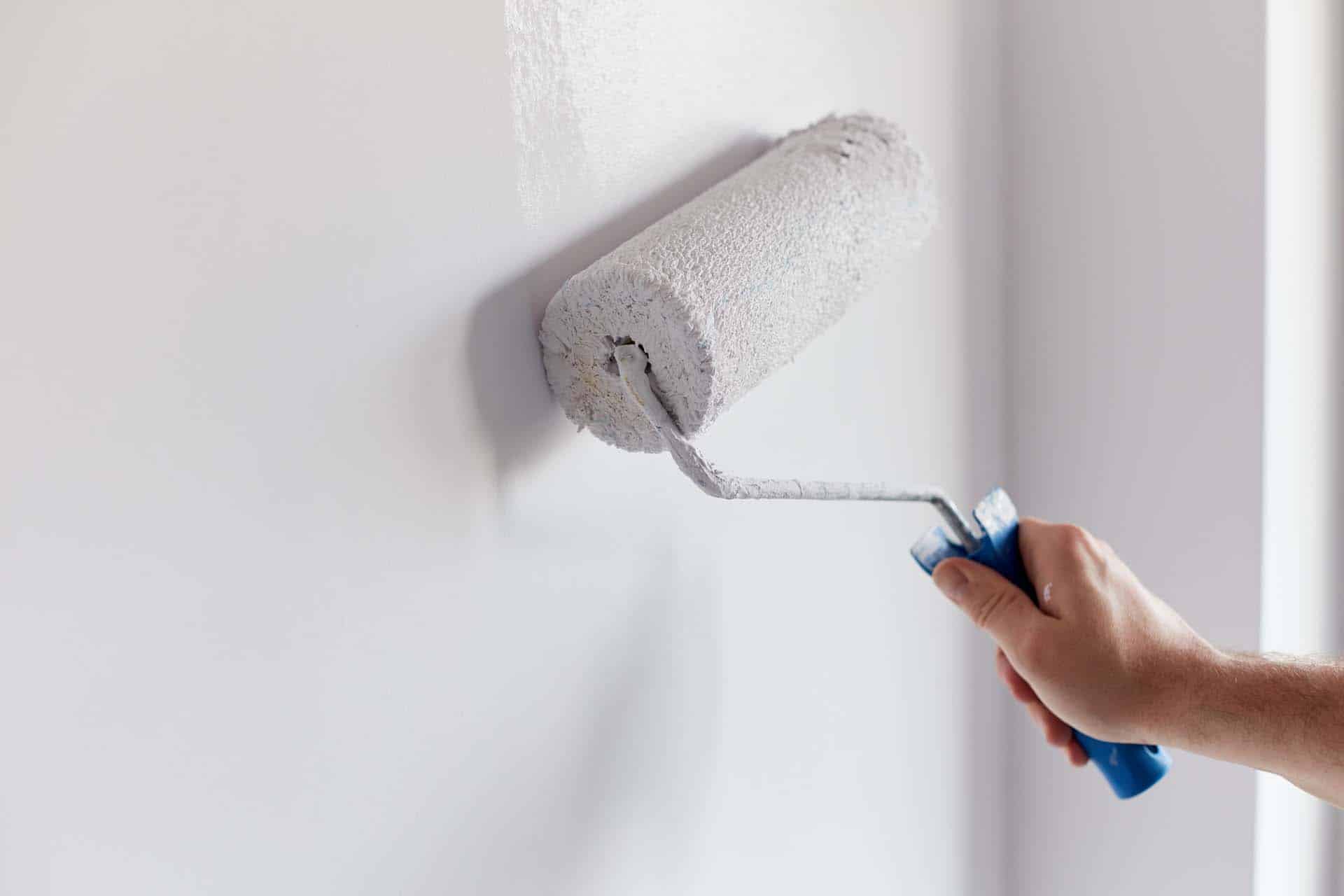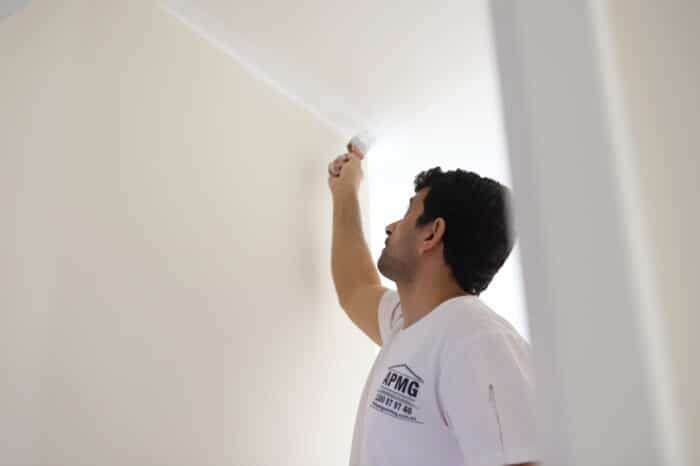 APMG Painting paint in many suburbs around Melbourne including the following suburbs close to Carnegie: